Many people are currently wondering what the word 'vintage clothing' means. This is because many collectors are now scouting the market for such items. Vintage cars are those old-modeled vehicles that are aged 50 years and more.
The term 'vintage' was originally associated with the year oil or wine was bottled. In reality, wine and oil get better and finer as they age; hence when they get 'vintage' their quality is magnified. The word got into general usage when old cars were marketed to novelty collectors, who indicate interest to pay how much it would take to own such collectibles.
Years passed by and dealers of old or second-hand clothingused the word to relate to their own merchandise. Initially, the term vintage clothing was used to refer to old clothes.
Currently, numerous buyers and sellers use the word vintage to describe previously owned or second-hand clothing aged 25 years and more.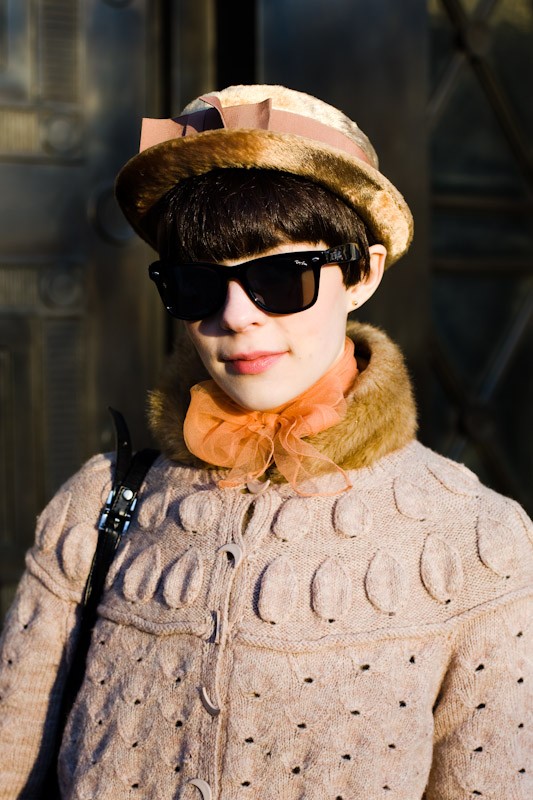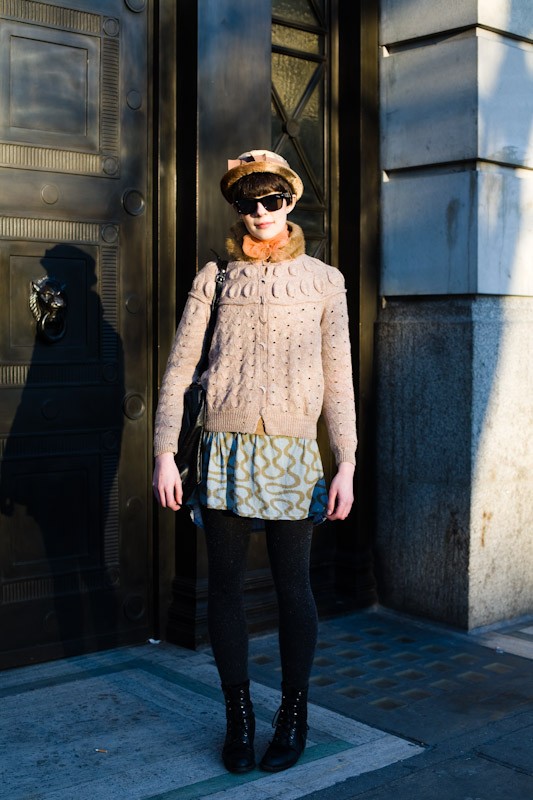 Cardigan, shoes, hat & Ray Ban glasses all vintage, Topshop tights, Vivienne Westwood dress, Fornarina bag, the scarf is from her grandmother.